Grand Tableau Reading
This deeply nourishing, expansive, and largely predictive psychic reading gives you a clear view of the present and future. You will receive Divine guidance on navigating the present and future with confidence and trust. Your specific questions will be answered and energy healing will be given in the flow of the session.  $333 March Price: $250
Transformational Wholeness Session
This 90-minute session offers concrete steps on how to go from where you are to where you want to be. Includes extensive energy clearing work and precise guidance on new behaviors needed to align to new circumstances, from a place of love and wholeness. Reading is best applied to transforming a business, relationship, and/or personal well-being. $597 March Price: $450
Psychic Support
30-minute session to reconnect you with Spirit, reset your energy field, and get answers. You can receive a "general reading, ask questions, or gain insight into a specific relationship or situation. Not as extensive as a Grand Tableau Reading or Transformational Wholeness Session, but very helpful.  $194 March Price: $166
Human Design
In this 90 minute session, you will receive insight into your unique genius and guidance on how to rest into your energy and make decisions. Lauren is certified in Human Design and has taken advanced courses in this modality.  $397  March Price: $250
Psychic Healing
This is a mystical energy healing treatment that connects you to your Divine Essence and to Spirit. On a mutually agreed-upon day, you will receive energy healing and a detailed report delivered via email. This is NOT an "in-person" session.  $211 March Price: $95
Pet Psychic Healing
This service gives you direct insight into your pet's thoughts, feelings, messages, and gifts..  You will gain an understanding of your pet's behaviors and pave a new joyful way forward. This service includes energy healing for your pet and a detailed report delivered over email. This is not an in-person session. $85 March Price: $75.
"I have been working with Lauren on an "as needed" basis for over 7 years now. She has consistently met me with her natural-born psychic skills as well as an ever-growing tool bag of enlightening modalities that are always mind-blowing, honest, compassionate, and EXACTLY  what I needed. She's fully present in her commitment to help me understand myself and how life is arranging itself around me, and she's always been available to help me more when I just wasn't getting it. Lauren brings insight and depth in her own valuable way and I am so grateful to be on the receiving end. I so look forward to working with her life-long as she continues to build and deepen her superpowers.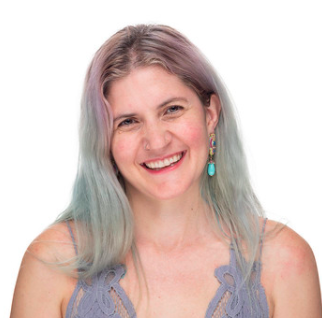 About Lauren Kay Wyatt
Psychic, Healer, Coach, Pet Psychic
Hi, I am Lauren. I am a trusted psychic, spiritual healer, and transformational coach with over 10 years of professional experience. I serve my clients  with holistic, spiritual readings, and coaching, and with predictive "fortune-telling" types of readings. Since 2012, I have helped my clients create healing and breakthroughs in love, their relationships, well-being, and abundance.  I am known for my empathy and directness. I love helping my clients break free of illusion, heal spiritual poverty, and shine a light on mistaken thinking. I am certified in Soul Realignment, Human Design. I am a Reiki master who has studied various divination techniques. 
I look forward to supporting you on your journey! If you are ready to dive in and get right to the heart of things in finding the source of spiritual poverty in your life and relationships, take my quiz and sign up to receive weekly predictions! 
I'm am so profoundly grateful for you and our work together and all you do for people. You have blessed my life beyond measure and more than I think I even realize. This truly is a whole new start and chapter for me and I know it's going and is amazing. There is no other way it can or will be. Because of you and our work, my life can now unfold in a way that I didn't understand was possible. I hoped yes, but never knew that it could. I feel for the first time in lifetimes that a happy healthy relationship is out there and is coming and I can have it. I feel like I can trust in that and know it's true. It does exist and it will happen in the best way. That is something that I never had before. The best part is I do believe that I will have the relationship I deserve, but more than that, I know that even if I don't I feel so much inner love for myself and know that I am more fully being the being I was born to be, that it doesn't matter if I'm in a relationship with just the self or with another.
Next Steps & Other Information
After notification of your payment is received, you will receive an email from lauren at lauren kay wyatt dot com OR lauren at love renegades dot com. 
This email will have intake questions and scheduling information. If you do not receive your email, please check your junk folder. 
Please know that all of our services are delivered in good faith.  Due to the nature of our services, refunds are not offered. These services are not a substitute for medical treatment.