Pet Psychic Healer
In addition to helping people create incredible relationships with each other—I help them with their pets too! 🙂 Here's how:
•I use my psychic gifts to deliver answers to your most pressing questions about your pet–want to know why they are acting a certain way? Ask!
•I communicate with your pet's Fairies! You will be amazed by what they share!
•I channel your pet's perspective and any messages and questions they have for you!
• I offer insight into any negative karma, environmental discord, etc that's impacting your pet
• I give your pet long-distance energy healing and give you support and practical recommendations 🙂 
Hi, I am Lauren Kay Wyatt. I have been a psychic and empath my whole life, and have always had a strong connection to animals. Currently, I live in Austin, TX with my husband, Daniel and our four pets, two cats and two dogs. I love working with animals and helping them and their humans. 
A pet psychic healing session includes the following:
• Distance energy healing for your pet
• A detailed healing report sent via email
• Email support and recommendations
***The energy healing is done remotely and the above information is given in a written email report from pet psychic healer at gmail dot com. This is not a "live" session.
These sessions are sold individually and in a "series-of-six." The "series-of-six" is wonderful for multi-pet households and to nurture longterm healing. A popular option is to choose the single session and "upgrade" to the "series-of-six."
I am looking forward to connecting with you and helping your pet! Questions? Email me at pet psychic healer at gmail dot or message me on Instagram @petpsychichealer.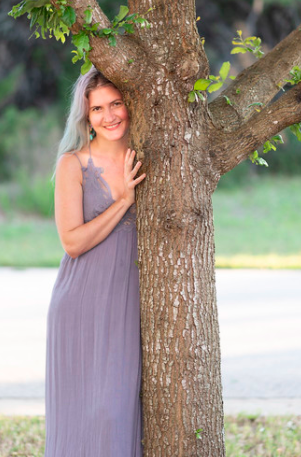 A single pet psychic healing is $85 and a series-of-six is $480.
***
After I receive a notification of payment, I will be in touch via email within two days to schedule your session and to obtain information, such as your pet's name and specific questions pertaining to what you would like to me address and look into during each healing session. Please make sure that you check all email folders for emails from pet psychic healer at gmail  dot com.
All sales are final and refunds are not offered.