Psychic Guidance Session
This 75-minute psychic reading gives you a clear and accurate view of the future with an abundance of nourishing guidance and spiritual support. This session is ideal for shedding light on relationships and on your love, life, and career path. This predictive reading comes with clear guidance and in-the-moment energy healing to lead you to boundless clarity, love, and abundance.  This session is $397, and includes a follow-up session.
Transformational Wholeness Session
In 90 minutes, you will discover your souls gifts and receive specific intuitive guidance on how to create new levels of love and abundance. Every aspect of this session is curated to assist you in living your uniqueness and reclaiming your wholeness. This session involves modalities of Soul Realignment, Akashic Records, and Human Design. $597 and includes a follow-up session.
Psychic Coaching 1:1 Program
This six-month spiritual coaching program assists you in stepping into your wholeness, navigating your life with trust and confidence, and experiencing all levels of abundance. This coaching experience includes guidance on living your Divinity and human design and in making dynamic aligned choices. For more information, apply for a free Sacred Inquiry first. 
"I have been working with Lauren on an "as needed" basis for over 7 years now. She has consistently met me with her natural-born psychic skills as well as an ever-growing tool bag of enlightening modalities that are always mind-blowing, honest, compassionate, and EXACTLY  what I needed. She's fully present in her commitment to help me understand myself and how life is arranging itself around me, and she's always been available to help me more when I just wasn't getting it. Lauren brings insight and depth in her own valuable way and I am so grateful to be on the receiving end. I so look forward to working with her life-long as she continues to build and deepen her superpowers.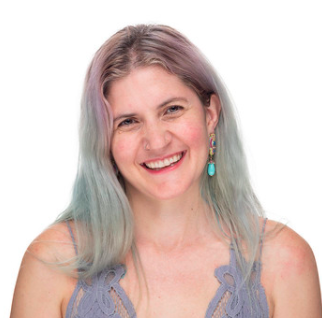 About Lauren Kay Wyatt
Trusted Psychic, Spiritual Advisor & Coach
With over 10 years of professional experience, Lauren is a go-to spiritual advisor and psychic, who is known for her directness and ability to tune in immediately to whatever is getting in her client's way. Lauren excels in supporting her clients in overcoming mistaken thinking, releasing obstacles, and stepping out of spiritual poverty and into wholeness. Lauren's expertise spans areas of relationships, business, and even pets. Lauren is certified in Soul Realignment and Human Design. She is a Reiki master. 
Lauren loves helping her clients navigate their lives with trust, ease, and confidence. Sign up for weekly predictions and receive an accompanying audio transmission every Friday morning. 
I'm am so profoundly grateful for you and our work together and all you do for people. You have blessed my life beyond measure and more than I think I even realize. This truly is a whole new start and chapter for me and I know it's going and is amazing. There is no other way it can or will be. Because of you and our work, my life can now unfold in a way that I didn't understand was possible. I hoped yes, but never knew that it could. I feel for the first time in lifetimes that a happy healthy relationship is out there and is coming and I can have it. I feel like I can trust in that and know it's true. It does exist and it will happen in the best way. That is something that I never had before. The best part is I do believe that I will have the relationship I deserve, but more than that, I know that even if I don't I feel so much inner love for myself and know that I am more fully being the being I was born to be, that it doesn't matter if I'm in a relationship with just the self or with another.
Next Steps & Other Information
After notification of your payment is received, you will receive an email from lauren at lauren kay wyatt dot com.
This email will have intake questions and scheduling information. If you do not receive your email, please check your junk folder.
Please know that all of our services are delivered in good faith.  Due to the nature of our services, refunds are not offered. These services are not a substitute for medical treatment.