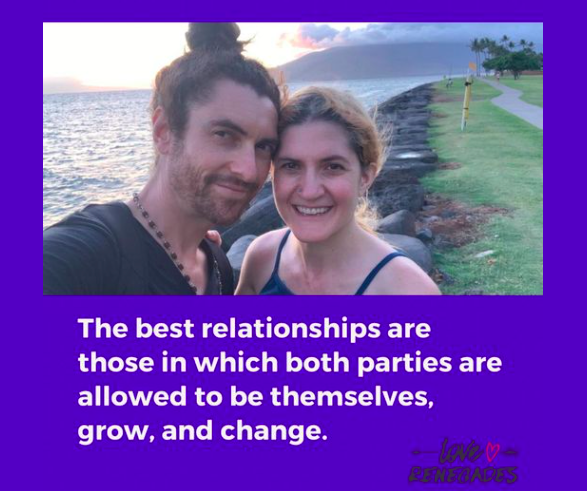 Daniel and I have been together for 12 years. He is my favorite person. I sincerely believe that this is because both of us are committed to our own growth and respect each other as individuals.
Neither one of us wants to change the other or lives in the past of our relationship. Both of us are very different people from who we were when we first met.
Our secret is simple, and it's the same one I bring forth to my clients. It's being our true self and witnessing the other in their growth.
When working with clients I bring forth a variety of tools that clue my client into who they are at soul-level and they are designed to use energy. Through coaching and in shedding light on Mistaken Thinking and the Illusions of Relationship, my clients set themselves free to be their true selves and create and realign relationships where they no longer have to settle, sacrifice, or pretend to be who they are not to receive love.