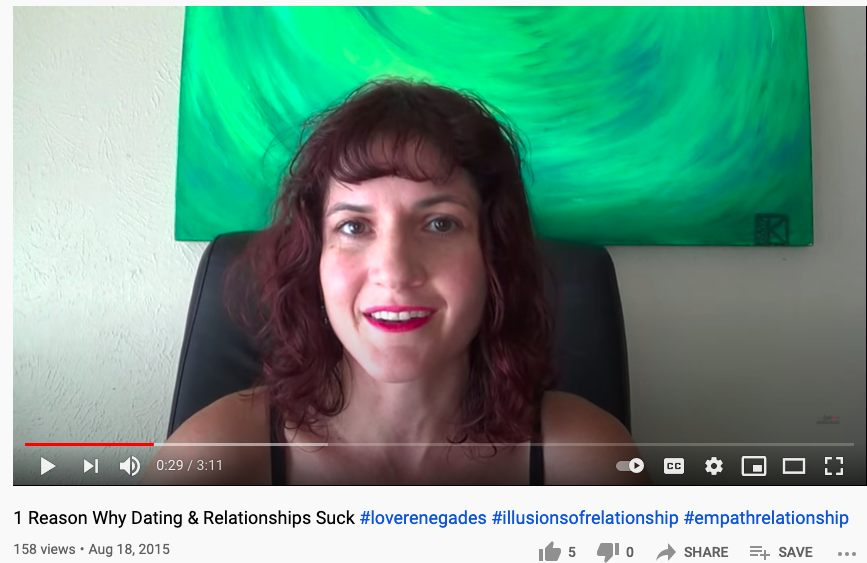 What is your relationship with anger like? Do you avoid it? Do you repress it? Or do you lash out and rage? I grew up in a home where I was not allowed to be angry and where I was often the recipient of other people's anger. It was really uncomfortable and confusing!
Over the last decade I have come to see [when experienced in a conscious way] anger is a deeply helpful emotion because it indicates when a boundary has been crossed. In relationships, boundaries are so important! Boundaries allow us to give and receive love in a way that benefits all involved.
Not everyone agrees with this and that's ok.  But here at Love Renegades, part of how we create incredible relationships and lives that we love is by feeling our feelings and setting healthy boundaries– both of which play a huge role in breaking free of the Illusion of Sacrifice too!
Years ago when I realized that this was my truth, I remember feeling angry!  I had come across a quote about love and relationships that really pissed me off and inspired a passionate rant!
Watch it here===>  https://youtu.be/KE2g0g-z0Vs
See, my relationship coaching and love psychic business was at the beginning of  transforming into Love Renegades. I am grateful that the anger I felt has allowed me to deepen my understanding, perspective, and approach regarding the importance of boundaries in relationships and in serving amazing people like you.
Here are some questions for you to explore in your self-care time:
What role is anger playing in your life, your relationships, your dating experience, etc right now? What is no longer working for you?  What boundaries are you thinking about setting?
If you are in a different place right now, what boundaries did you set to get you to where you are now?
It's all such a fun process of self-reflection, isn't it?!? 🙂
Here is the transcript of the video:
There is something that I really, really want to shed light on. This is about love. Ok really—it is about what love is NOT. More than that it is what so many of us think that love is. I want to give you an example so that I can stop being so freakin' theoretical here.
OK, I was looking at different quotes about love. I stumbled on this one, and I am just going to be honest. It pissed me off. It's in line with everything that I want to talk to you about today. It says:
A strong relationship starts with two people who are ready to sacrifice anything for each other.
No! It is not true and absolutely messed up! If somebody tells you that you need to love them by sacrificing for them, then you need to run for the hills!!
BECAUSE THAT IS NOT LOVE!
Love does not put conditions and parameters. That is [the illusion of] control! That is [the illusion] of sacrifice! That is manipulation. That is just some BULLSHIT! 
So, if anyone tells you that, then run!! And if you are the person doing that then I ask you, "are you more about controlling people or are you more about love?"  Because Love is a creative energy. And if we are sacrificing ourselves or if we expect someone else to sacrifice themselves to show us so that we can tell everyone how "in love" we are with each other, then really…
What comes out of sacrifice? Really nothing comes out of sacrifice. It keeps us stagnant. It keeps us stuck. It keeps us locked in the same patterns!
And Love is a creative energy. Love gives us new opportunities to experience ourselves to express ourselves.  To be IN LOVE and ENGAGES with our lives!
So sacrifice is a love myth—there is an illusion of sacrifice—that really just ignites something in me! And as a Love Psychic—who a true LOVE RENEGADE— I feel it is my responsibility to shed light on these misconceptions, these illusions of relationship, these love myths.