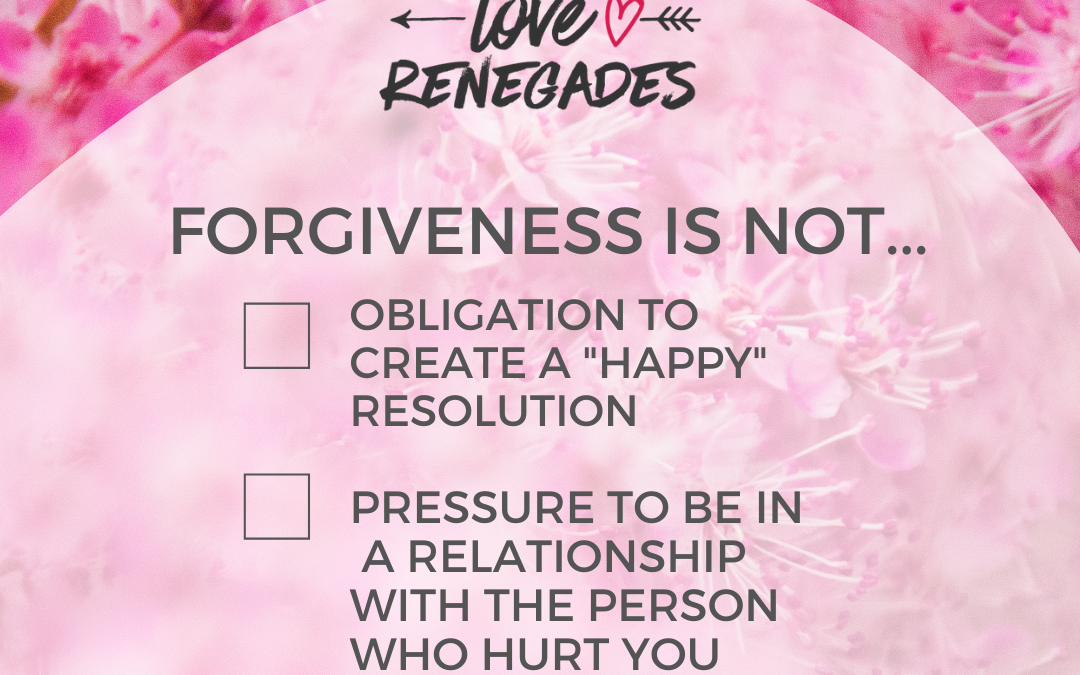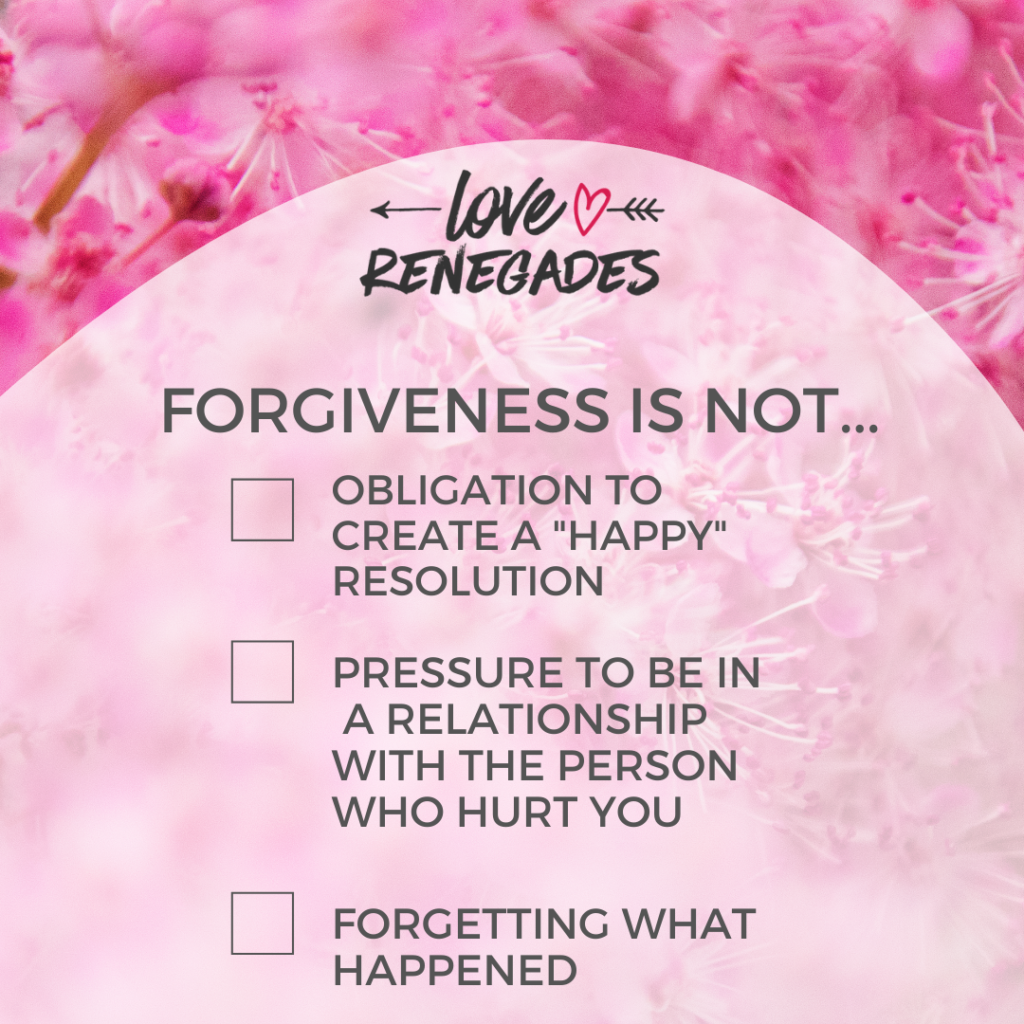 When it comes to relationships, the subject of forgiveness becomes inevitable. If you are anything like my clients and me, you have mixed feelings or strong emotions around forgiveness. If someone still has your power, as in they are living in your head rent-free, then it might be time to forgive—or at the very least explore the subject of forgiveness.  To support you with this, I created a Love Renegades Forgiveness Series.  Watch part one called "The Annoying Thing about Forgiveness" here and feel empowered about your next healing steps:
Watch here on my YouTube Channel 👉  https://youtu.be/dYElv3hoBv0
Of course, you can read the description below but the video is more fun and it contains a special healing transmission for you. 👇
Hi Beautiful. Today let's talk about why it is so hard to forgive. Wow. You know forgiveness really used to be a concept that annoyed me.  I thought "why in the world would I forgive someone who has hurt me and caused me problems?  Why even waste time thinking of the other person? Why give them my energy?" Why, why, why??
Then one day, I realized that as much as I did not want to forgive them or think about them, they were still creepin' their way into my heart and experience. When I realized that my thoughts and in a word way that these people had some power over me, that was when I was like , "no, no, no. It is time to gt in touch with my inner Love Renegade and let this go."
So right now you might be upset with somebody and harbor lots of feelings of hurt. You may have been betrayed. Someone may have treated you in a mean or maybe even abusive way. Forgiveness doesn't mean that you need to be in a relationship with that person or that there needs to be a happy resolution.
No it means it is about freeing yourself so that you can allow more Love to come to you. So that you can feel better within yourself, your experience, and within your relationships. This really supports you in attracting and manifesting circumstances and relationship that reflect what you ultimately consciously desire, which is love and to be loved
Thank you for spending time with me.