On Friday night, I reconnected and celebrated with an old friend. I remembered the time when this person first entered my world…
…I was a scared teenager who was trying very hard to fit in. I felt that what I truly wanted—some type of creative and meaningful existence—would unfortunately not be possible due to expectations surrounding me.
This person gave me permission to feel my heart.
This person helped me explore my emotions.
This person was free.
This person is Robert Smith, the lead singer of The Cure.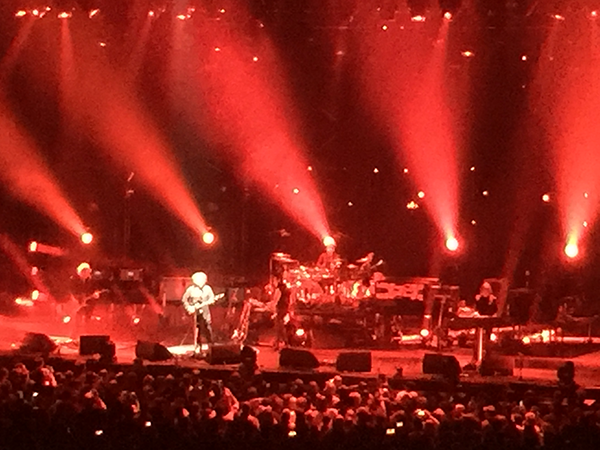 Ok, so while I have not had the pleasure of personally meeting Robert, I am incredibly grateful and appreciative of his impact on my life.
See, I can relate to him. Sometimes when people look at me, they laugh. When I tell them that I am a Love Psychic, I conjure up anything from:
Surprised looks—say what?
To a "what are you doing here?"
And the occasional "oh that's interesting, tell me more."
Some people ask me what I really do with my time…What's my real job, they ask. (And I love responding that I run a successful company!)
I used to want to fit in, but now, I have thankfully chosen to take the authentic high road, a choice that supports you in creating your best relationship.
Here's why:
A huge part of how I approach relationships has to do with the healing aspect of it all
See, if you are not in your best relationship now (and if you want to be) you cannot manifest one until you connect with why you currently do not have one now
Diving deep into the healing aspects of transforming a current relationship or crafting a new relationship is empowering
Being conscious, aware, and empowered is passionate and sexy combination!! (Passionate and sexy attracts passionate and sexy!)
Will you accept my invitation to allow me to support you in this healing process by attending a free virtual event that I am giving?
What: Soul-Level Healing for Your Broken Heart, a free virtual event where I will be giving mini readings, coaching, and offering support on healing and having your best relationship.
When: Tomorrow, Wednesday May 18, 2016 at 2 PM Central
Where: The internet, more specifically on social media platform called Blab im.
How: This is just a tad complicated, but definitely not impossible.
Get a Twitter account at https://twitter.com/.
Head over to https://blab.im/ and get a Blab account.
When you are in your Blab account, type my name "laurenkaywyatt" into the search-bar. From there, will see my name and picture pop up.
Click on my picture, click on my scheduled Blabs, click on "Q&A: Soul-level Healing for Your Broken Heart" and then SUBSCRIBE to the event!
If you require assistance in attending the event, let me know. I am definitely not the most technologically savvy of people, but I will help you get there.
If you want to receive a reading or be coached, contact me here and let me know your particular situation.
Please share this event and the "directions to the party" with your friends.
Love Renegade Blessings,
Lauren