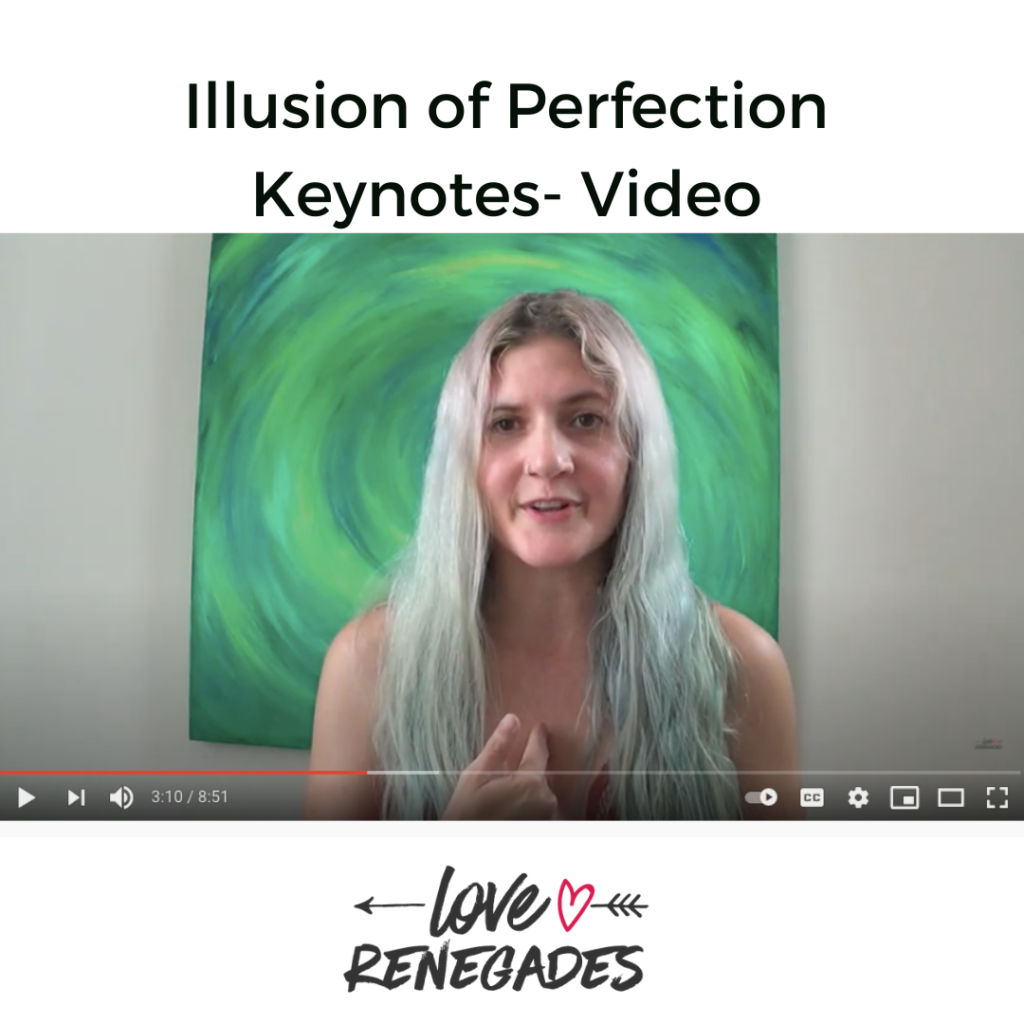 Watch the newest video on the Illusion of Perfection here:===>https://youtu.be/kf6ZJvdqeG8
You can read the transcription below, but it is highly recommended that you watch the video.
What we are going to talk about right now is the Illusion of Perfection. The Illusion of Perfection is the fourth Illusion of Relationship that separates you from Love and disconnects you from your heart by willing you to be absolutely flawless and perfect. This particular Illusion of Relationship causes you to not be yourself.  It does this because it keeps you from getting to know your true self. You are constantly plugged in to other peoples' expectations of you. Now, they might be perceived expectations–projected ones! They may not even be true. A lot of assumptions are made with the Illusion of Perfection. When we are trying for an ideal that is not authentic for us, it puts us out of our brilliance and it makes us inauthentic. This can cause us to attract a lot of situations where we feel like we cannot be ourselves and where we cannot even access ourselves and are genuinely afraid of our potential.  Dear one, if this sounds like you, my advice for you is to connect with your heart and set the intention to tap into the creative power, to let your Love Renegade guide you in being yourself, and for you to be courageous enough to put your beautiful heart and enter the world in your own unique way.